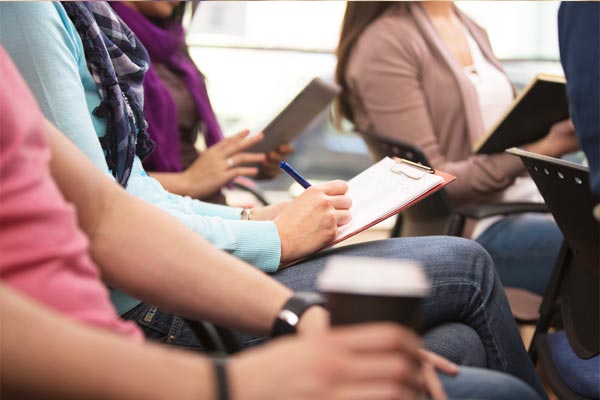 Whole Farm Planning 1
Sat 3rd Aug 2019, 9:00 AM - 4:00 PM

77 St Georges Rd, Preston VIC 3072
Code
SAH016
Campuses
EPPING, Yan Yean
Department
Agriculture and Animal Studies
03 9269 8615
Duration
5 weeks
Total Hours: 50
Course Outline
introductions and aims
history of whole farm planning
purchase of aerial photographs
land classification and capabilities
the planning process
sustainable land management
soils, limiting factors for land use
soil sampling and understanding analysis results
soils practical exercise
using and understanding aerial photographs
itemising physical and natural resources and infrastructure
protecting wetlands and waterways
soil erosion and landcare
managing water requirements on farms
designs of troughs tanks and water reticulation
protection against fire and drought
managing pastures, weeds and pests
livestock health and welfare
identifying the legal requirements of land management
protecting endangered species and areas of cultural significance
developing risk management strategies
managing climate and direction for the business
SWOT analysis
selecting an enterprise
land mapping using a GPS Electronic mapping and computer applications, e.g. Tumaus
developing an action calendar of operations
implementation of your whole farm plan
funding opportunities for revegetation and land care works
establishing budgets for planned projects
monitor and review your plan
Course Outcomes
Participants will have the opportunity to develop a farm plan for their own or another property.
On completion of the unit of competency you will earn credit towards attaining a Nationally Recognised qualification in either the Certificate IV or Diploma in Agriculture.
Related Courses
DIPLOMA OF AGRICULTURE, DIPLOMA OF AGRONOMY, DIPLOMA OF CONSERVATION AND LAND MANAGEMENT
Recognising Organisations
National
Suitable For
Rural land owners, land managers or anyone who has an interest in holistic property planning for land productivity, biodiversity and stewardship.
Fees
No concession or government funding applies
Payment Options:
Cash - paid in person at any campus or a Skills and Jobs Centre
Credit Card
Invoice - paid by the company or job agencies
Assessment Methods
Those who choose to be assessed for the unit AHCAGB505 Develop a whole farm plan will need to undertake tasks such as written assessments, farm surveys, produce and present a whole farm plan
Materials
Bring pen and paper, aerial photograph of your property (if using) – hardcopy or electronic (can bring laptop computer), wear clothing and footwear, sun protection suitable for outdoor activities on the farm.
Prerequisites
No prior knowledge and experience required
Pathways to further study
Further study may be undertaken in related diploma courses.
Workplace Training
Consultancy - Training can be offered on-site or off-site